THE NURSERY AND MILL CAFE ARE NOW OPEN ONCE AGAIN, WITH ALL APPROPRIATE MEASURES IN PLACE.  
OUR FARMERS' MARKET HAS RETURNED - THE NEXT ONE IS ON SATURDAY 19TH SEPTEMBER.
MANY NEW MEASURES HAVE BEEN PUT IN PLACE, ESPECIALLY IN AND AROUND THE SHOP, FOR THE SAFETY OF OUR TEAM AND ALL CUSTOMERS. IT IS WORKING WELL. WE HAVE A LOT OF OUTDOOR SPACE, ENABLING YOU TO SHOP ENJOYABLY AND SAFELY. PLEASE REMEMBER THAT THE WEARING OF MASKS IN SHOPS IS NOW MANDATORY FOR ALL CUSTOMERS (NOT COMPULSORY IN THE OUTDOOR PART OF THE NURSERY).
We will continue to do home deliveries for those customers who are unable to get to us, due to Covid-19.  Please note that our current lead-time is about 1 week to respond and to deliver to your home address.  If you wish to place an order for home-delivery, please email us at bodminnursery@aol.com with your full contact details and A PHONE NUMBER, together with your wish-list.  We will then respond to you, in turn. 
We can also offer Click & Collect - once again, as above, please email your order through to us on bodminnursery@aol.com in the first instance.  We will then call you back to arrange collection.
We sincerely thank you for all your support.
Please stay safe and see you soon.
Mark & Linda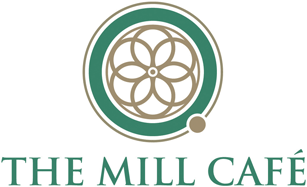 Barista-served coffee, scrumptious, home-made light lunches, cakes and cream teas
Open every day 10am–4pm (lunches until 3pm)
Sale Week !
Our Sale Week runs from Saturday 19th to 26th September, inclusive. An amazing chance to save 10% off all Nursery purchases. This is off of all full-price stock, not just selected plants, so a genuine opportunity to bag a bargain or two. Nursery open 9am to 5pm.